Goldsmith Daytona Coupe
The Story of Shelby / Brock Daytona Coupe #139 is a long history of trial , engineering and refined designs.
Bruce and I worked together on this car for a long time to get it to be the best of the best. Mr. Goldsmith Drive his Daytona frequently in Los Angeles.  –Steve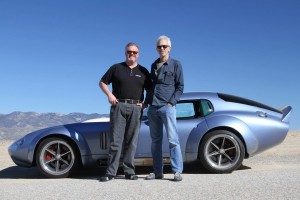 Mr. Goldsmith is writing this story, and we will be placing it here at some point – in the meantime you can view the Jay Leno Video from the Episode of Jay Leno's Garage featuring Bruce's Car.
You must log in to post a comment.