Fabrication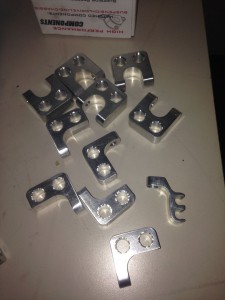 Our designers have over 20 years of industry experience and knowledge in the industry building and customizing parts for a wide range of vehicles.
Panavia has engineered custom systems for cars which have appeared and placed on magazines, international publications, and on the esteemed Concours D'Elegance.
Panavia can custom build a performance solution for any type of vehicle. From 289 Cobra,to Daytona Coupe, to GT40 or Sting Ray (Or Stingray); Panavia is the place to realize your dream. We construct custom exhausts, tubs, manifolds, braces, and any other parts required through to full turnkey project builds.
Our fabrication builds are the preferred designs for many high-end and show car owners. We work with local and international clients and vendors. Talk to us to find out why we can provide a solution to your custom needs.
More Photos Coming Soon of Various Fabrication Tasks